Artificial Greenery Wall Backyard Garden Decoration
Product Detail
Product Tags
Are you looking for something to brighten up your home?  Our artificial greenery wall is exactly what you need. Without ongoing maintenance, these fake greenery wall panels are fully customisable in color, size and texture, you can personalize your wall to your individual preferences.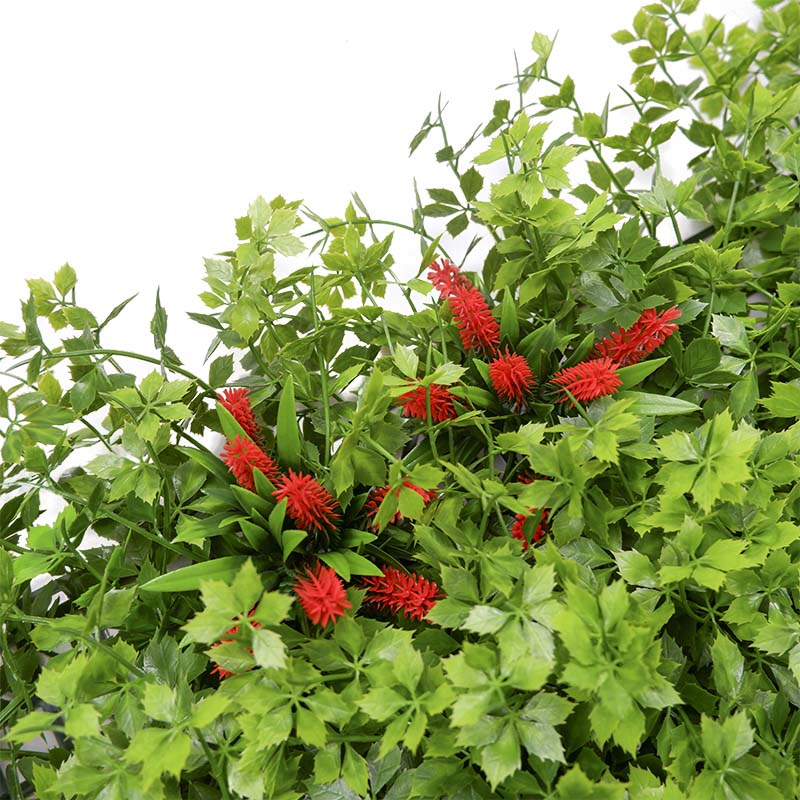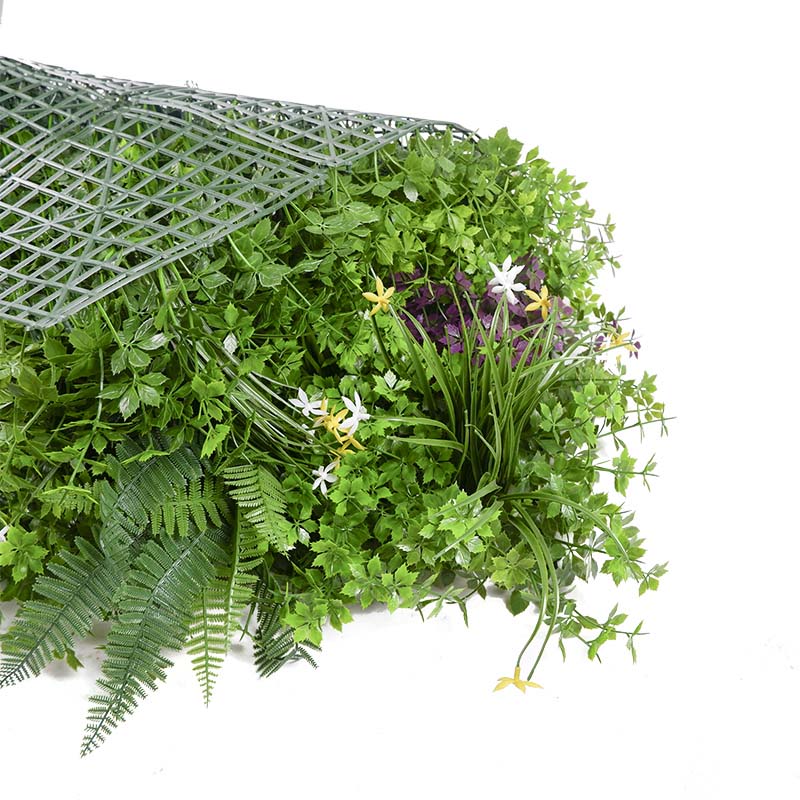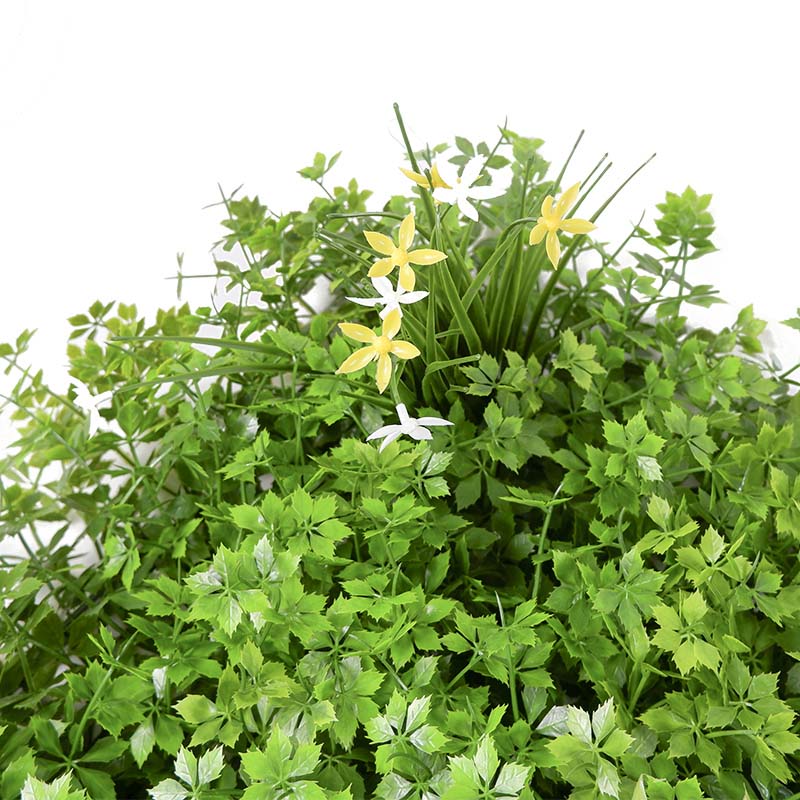 •  Size: 100x100 cm
•  Colour Reference: Mixed colors
•  Packing: Carton of 5 artificial greenery wall panels
•  Packing Size: 101x52x35 cm
•  Warranty: 5 years
•  Manufacturing Process: Injection moulded polyethylene, foliage and flowers fixed to the grid manually.
•  Application: Schools, libraries, theme parks, entertainment, business and office buildings, etc.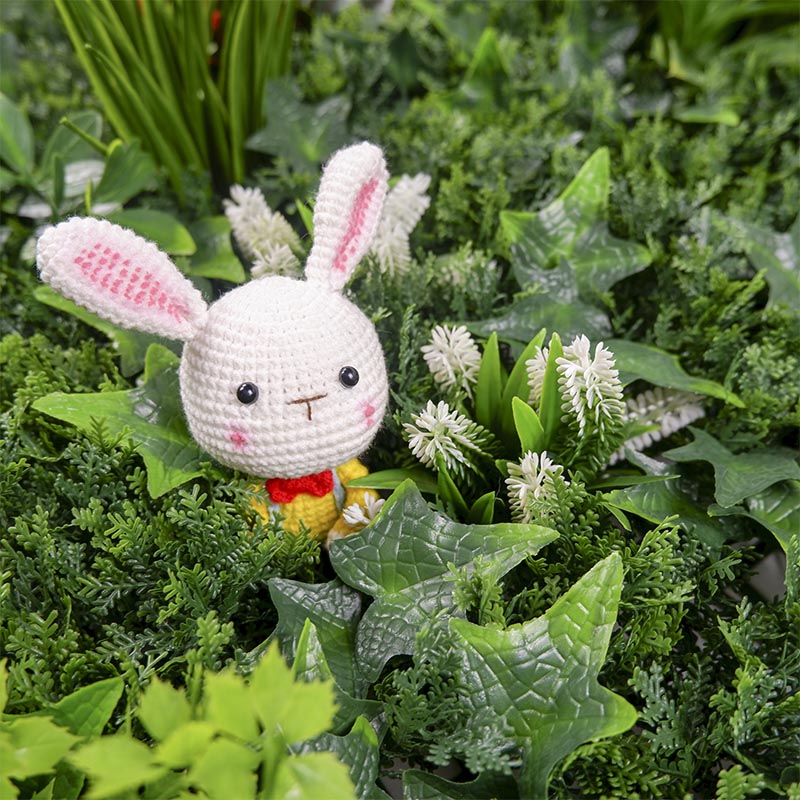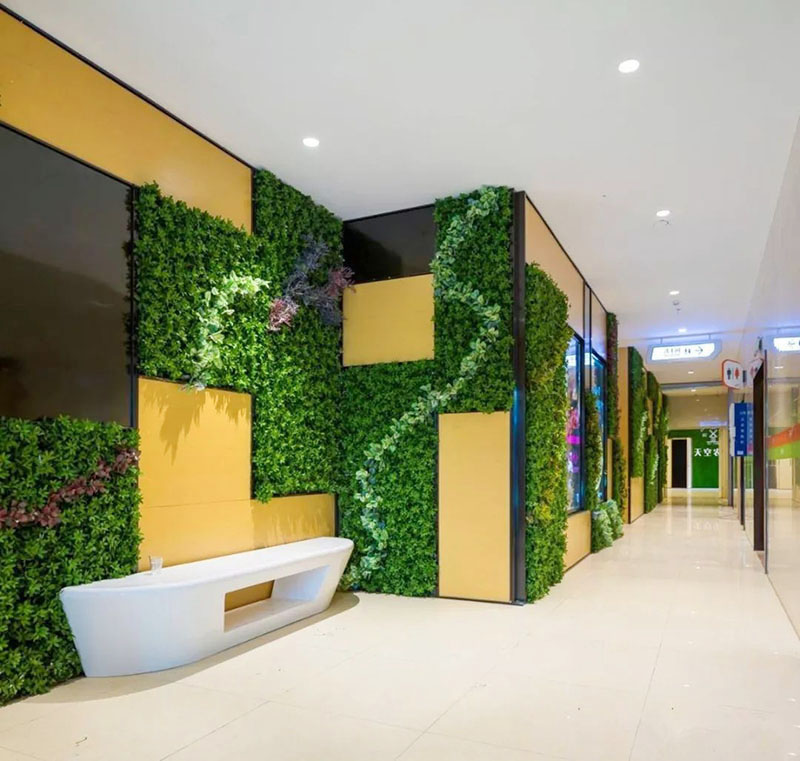 Our UV protected artificial greenery walls are tested and certified for Light Ageing Test-UV Exposure (Test Method ASTM G154-16 Cycle 1). After 1500h UV exposure, there is no obvious change in appearance. 
Our artificial greenery wall panels are SGS certified and are environmentally friendly and non-toxic. 
Our artificial greenery wall panels are easy to set up in minutes. Follow the instruction manual step by step. Use a pair of scissors, sanp locks, zip ties and other tools to help.

---
---